The overlap between digital marketing and user experience is significant. Considering valuable insights into user behaviour before a site, content or marketing plan is developed is must. Focus is on creating a positive customer experience in order to make a successful website or a brand.Brands can achieve great success by embracing the overlap between the quantitative and qualitative sides of the customer experience. Google adding mobile-friendly site labels in mobile SERPs – highlights the rising importance of user experience in search marketing, but this crossover goes beyond mobile search.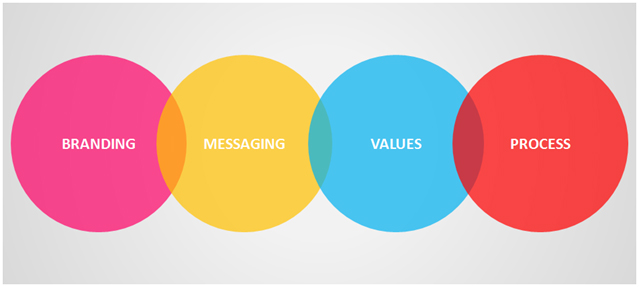 CONSISTENCY
Zero Moments of Panic
It's important to create a consistent brand image across the channels to establish brand values and identity, an inconsistent branding in terms of messaging, creatives, service confuse the consumers who eventually lose trust and interest. We ensure consistency by adapting unique brand values on multiple channels & platforms by cross pollinating, custom content & thematic strategy.
EASE OF USE
Simplicity at it's best
For good number of reasons you should focus on ease of use. The consumers should be able to reach you easily, find the information he is looking for, multiple touch points to solve user queries. Efforts in engaging with a brand leads to poor user experience leading to low visibility & higher cost of acquisition. At edify we follow design, technical & quality guidelines laid by experts post extensive research to create & deliver a positive user experience.
FACILITATE CONVERSATION
Conversations Lead to Conversions
Ease of conversation is a most vital part of a great user experience. Creating multiple touch points across channels and assisting users in the buying process shortens the conversion curve, builds trust and enhance brand image. We open conversation for you and seamlessly connect you to your audience or create a connect on your behalf following the strict brand guidelines while adding a humane touch.
CONTINUAL IMPROVEMENT
It's a Process
UX is not a one time project it is a continuous process. The experience should evolve with the evolving audience, tools, platforms and keep up with the rapidly changing times & technology. Our teams abreast with latest technologies, researches & equipped with right tools keep you at the edge by creating & sustaining consistent brand experience for your audience.