According to global study of 28,000 consumers in 56 countries, conducted by Nielsen, online consumer recommendations are the second most trusted source of brand advertising, It's time to rethinking the funnel and how your brand's marketing efforts should evolve for the New Social Customer Lifecycle. To reframe the journey and understand consumer touch points, decision-making processes, and interactions that lead to (or away from) a purchase decision, we need to factor in the impact of social media on consumer behavior.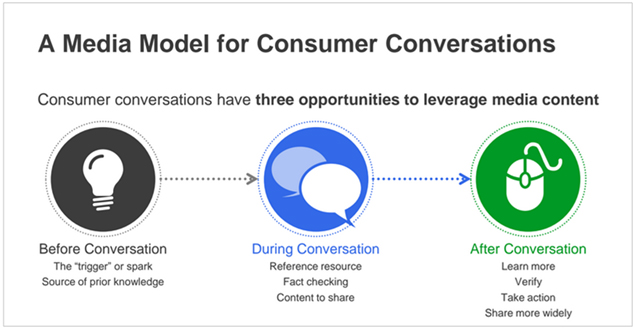 DEFINING GOALS
The Dream
You love it or hate it, you can't ignore it. if you are a consumer centric brand and you don't show up on social media you don't exists virtually. But it is equally important to create a presence with a goal in mind, something that you want to achieve through social media. It can be engagement, customer service, image building -We help you define the goal that can be achieved through social media or shape your brand.
PLANNING & STRATEGISING
Shaping The Dream
Well its not only about creating a presence but about creating a right presence at right platforms. There are a gamut of social media platforms each serving a different purpose. We help you decide the perfect one for you, define the messaging through content strategy keeping in mind the goals. The ability to instantaneously reach millions can be a great boon to marketers, but it can be an equally great bane, to use social effectively, companies must have a plan for missteps and live the brands they create.
EXECUTION
Turning Dream Into Reality
The new social customer goes through a distinct journey, spanning pre- and post- purchase decision timelines.The model also accounts for the potential that a customer could
drop-off at any point in the timeline, as well as the opportunity for brands to re-engage consumers at every turn, potentially activating loyal brand advocates. We achieve this through custom messaging for different platforms, precise timing & responsive behaviour.
SUSTENANCE
Living The Dream (Not exactly…)
Starting off is easier, you launch, you put up a great show, you create noise… what next? Joining the social bandwagon is not all about enhanced sales, engagement & conversion.
It has never been more important for a brand to live its values, walk the talk, deliver what it promises to protect the image they create. We constantly evaluate and improve the strategy to be relevant to the goals & consumers.